Langedijk, The Netherlands
American Country, West-Fries
Theo Dronkert, Wigert Dronkert, Theo de Jong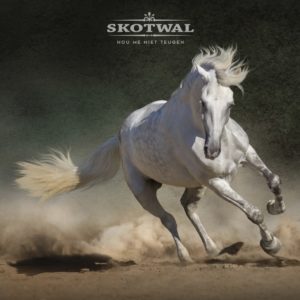 Langedijk, The Netherlands
American Country, West-Fries
Theo Dronkert, Wigert Dronkert, Theo de Jong
The best of Americana, translated in the West-Fries language
With American Country as a base, the brothers Theo and Wigert Dronkert perform songs in the West-Fries language. Since Theo de Jong joined the team, Skotwal is a group of three. They dare to perform their songs without any decoration, but they're also able to perform polyphony songs and get out of the box with several instruments.
On the greatest hits, but also less famous songs, as Johnny Cash, Steve Earle, Rolling Stones and Bob Dylan Skotwal makes translations in the language from their own region. Of course humor is a big aspect in the shows of Skotwal, but they also don't evade the serious part.
The first CD was presented on the 1st of november 2012. Big names as Tineke Schoemaker (Barrelhouse) and Eelco Gelling (Cuby & the Blizzards) spontaneous took part on the project.